«Back to news
TEI's 2016 Annual Conference: Innovation for the Next 50 Years
By Bryan Hadick, 28 November 2016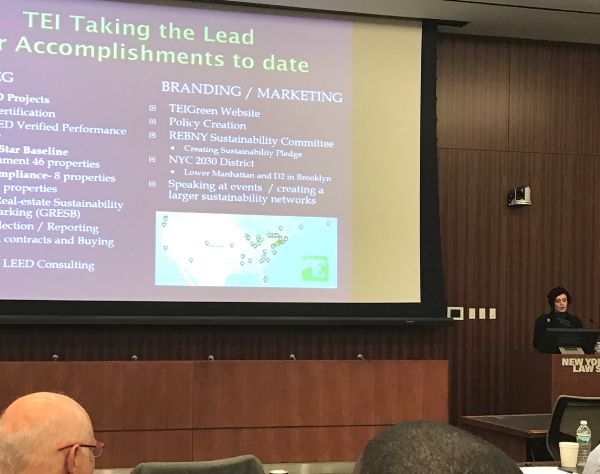 On Tuesday, 15 November 2016, Time Equities Inc. held our annual conference, which was an opportunity for members of the TEI community to gather and share their department's achievements and prospects.  This year's event was extraordinary in that it celebrated TEI's 50th year of business.
Ideas shared at this year's conference centered around a concept of innovation.  Innovation is a pillar of TEI's business strategy, as well as a lens for analyzing opportunities.  From the company's inception, it has been TEI's goal to 'bring a unique vision to the marketplace.'  We achieve this by breaking through general perceptions with rare insight, by testing new ideas against our knowledge and experience, and by identifying the moments where action is rewarded.
This method of innovative thinking has helped TEI to expand and enrich our portfolio, and has introduced us to new regions, markets, sectors, and services.  It is also helping us to successfully understand and respond to contemporary challenges presented by the realities of our changing planet and subsequent legislation requiring increased investments in the energy performance, resilience, and environmental protection of buildings.  The TE Greengineers team is committed to ensuring a sustainable future for TEI's assets and relationships, and we are achieving this by applying innovative thinking to develop the projects and services which can best meet these new needs.
An essential premise of innovative thinking is the capability to perceive challenge as opportunity.  In the 21st century, environmental challenges promise to offer our most significant opportunities to turn sources of waste and harm into streams of profit and health.  TE Greengineers are exploring these as the new environments of business.  We hope you will partner with us as we endeavor to innovate in the realm of sustainable buildings, and as we continue in the model of bold leadership that characterized TEI's first 50 years.