«Back to reporting
TEI Pledges Its Support of the Paris Accord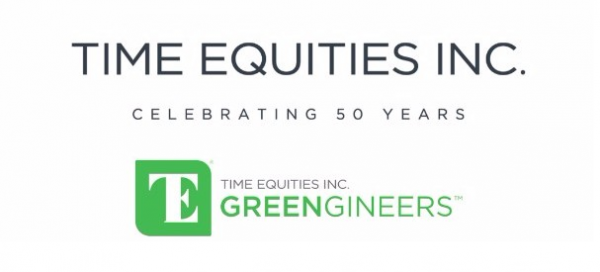 Date: June 27, 2017
Dear TEI community,
For more than 50 years, Time Equities Inc. (TEI) has aspired to uphold, foster and promote the highest possible ethical business standards. This has formed all of our business practices and now we are making sure it extends to our environmental footprints. We are proud to announce that TEI has signed an open letter to the world as signed by a coalition of states, local governments and leading organizations to uphold the Paris Climate Accord. As a nation, the U.S. has committed to reduce Greenhouse Gas (GHG) emissions by 26-28%. TEI has committed to do its part now, as well. This is in line with prior commitments made by TEI, such as signing our Global Citizen Pledge last year. Now, more than ever, our leadership and innovation is needed for the health and conservation of our future generations.
TEI has been working on many levels to ensure that our assets are healthy and run in an environmentally friendly manner. This year, we will try to align our portfolio-wide building policies with various U.S. and international green building standards. We have purchased clean energy (three states out of the 29 we are in, as well as one Canadian province, are 100% green) and we have reduced energy consumption in many of our buildings with further reductions to follow. We are working on a portfolio-wide clean energy purchase strategy to reduce our carbon footprint further, as well as a waste management contract that will allow us to monitor our national waste consumption and see how our assets can be zero waste facilities. We believe in transparency for our investors and are developing strategies to be able to report our Environmental, Social and Governance (ESG) performance efforts via GRESB, the Global Real Estate Sustainability Benchmark, for our portfolio.
These are examples of the initial foundations we are working on to position TEI as a leading organization in sustainability practices and a change-maker in transforming the market to move to a greater focus on conservation. We welcome you to join us and help us grow these foundations, as they become rooted in what we do and who we are as an organization.
Sincerely,

Download TEI's Paris Accord Letter